Our sales team have a wealth of experience within the industry and able to provide a free of charge design scheme to meet individual client's needs.
Unique and bespoke décor schemes can be created to meet both budget and space and if our client is still finding it difficult to make a decision on which tiles to choose there is the option for one of our senior designers to provide a home visit consultation with samples.
Our showroom was extended in 2019 to provide more tile display area and now boasts over 6000 sq. ft. of the most inspirational tiles.
New ranges are constantly being added to our portfolio of products to make sure that we have all of the most popular and on trend colours and tile designs available.
The addition of the mezzanine level concept showroom of over 2000 sq. ft. to promote slab format and external porcelain tile ranges will offer even more choice to clients as well as property developers, interior designers and architects.
This new showroom will also have a private consultation area to allow our sales team to view plans and discuss budgets.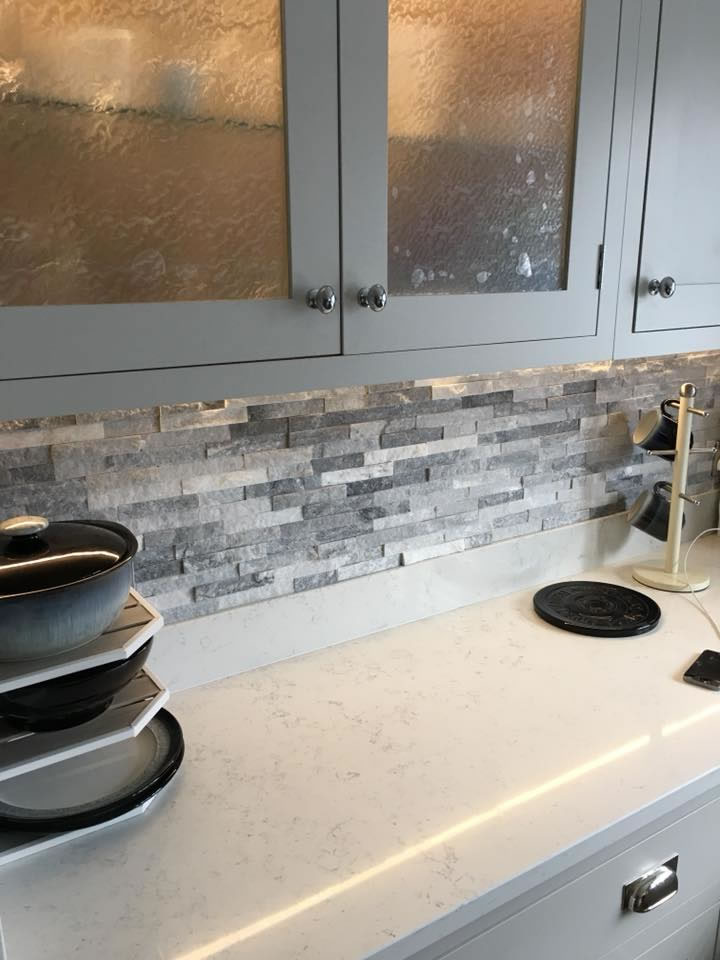 Here are images that we have received from clients that our sales team have helped to create their dream house.
Be Inspired and Visit Our Showroom

Our 8000 sq. ft. showroom based in Ellesmere Port on the Wirral just off JCT 8 off the M53 motorway and has extensive free parking.
Close to Chester Zoo and Cheshire Oaks Outlet